Cbus continues to strengthen investment capability with Head of Total Portfolio Management appointment
The leading Industry Super Fund for the building, construction and allied industries, Cbus, today announced that Mark Ferguson has commenced as the Head of Total Portfolio Management.
Mark will have responsibility for the asset allocation, capital markets and portfolio execution, and quantitative solutions teams.
Cbus' Chief Investment Officer Kristian Fok said the new role is another plank in the continued implementation of Cbus' internalised investment structure, "Cbus has made a number of critical appointments this year as part of our internalisation drive.

"Mark brings particularly strong expertise in currency, asset allocation process design, risk management, and overlay management. Alongside extensive experience in investments strategy, superannuation and with regulation, providing a unique perspective for Cbus.
"This appointment further strengthens Cbus' overall investment capability and continues our strategy to build our level of expertise in-house. This enables Cbus to respond quickly to opportunities and negotiate directly for the best investment outcomes for our members."
Mark Ferguson joins Cbus following his most recent role as Head of Investment Risk at APRA. He said, "I'm delighted to be joining a super fund that is so focused on generating the best investment outcomes for its members.
"My experience and outlook strongly align with Cbus' investment objectives for their members and I look forward to contributing to the consolidation and enhancement of its history of top-quartile performance."
Over 35% of member investments are now being directly being managed by the Cbus Investment team, saving over $400 million in investment fees for members over the last four years.
Mark Ferguson bio
Most recently, Mark was the Head of Investment Risk at APRA, and prior to that managed AustralianSuper's active and overlay currency programmes.
Mark's extensive background also includes time at QBE in investment risk optimisation, where he designed the Strategic Asset Allocation processes, QIC in active and passive currency management as well as inputting into the Global Tactical Asset Allocation process, and as Head of Asset Allocation and Currency at Perpetual. Mark also spent a period at Qantas Super.
Mark commences with Cbus this week.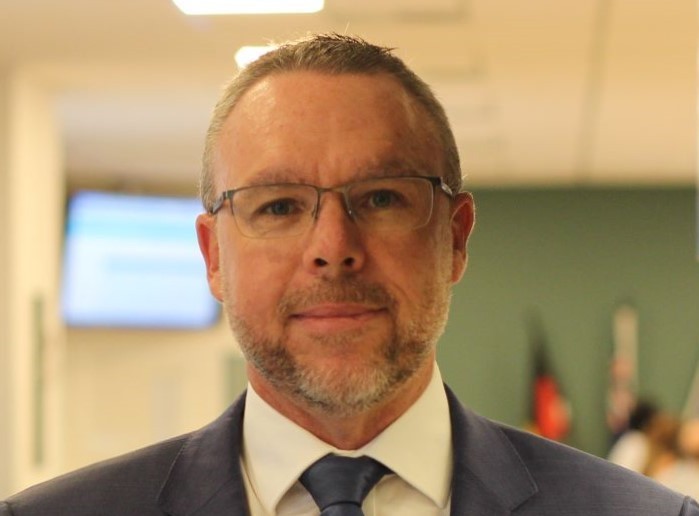 Media enquiries:
Gerry Costigan, 0418 512 087 or gerry.costigan@cbussuper.com.au