Cbus Super appoints Brett Chatfield to Chief Investment Officer role
22 June 2023
MEDIA RELEASE
Cbus Super is pleased to announce that Brett Chatfield has been appointed Chief Investment Officer for the $83 billion fund*.

Mr Chatfield has had an extensive career in the finance industry for over two decades, having held senior positions at Cbus for more than a decade and most recently serving as the Fund's Acting Chief Investment Officer and Deputy Chief Investment Officer.
Prior to joining Cbus in 2013, Mr Chatfield worked in investment consulting, institutional investment management at another large industry fund, and research.
Having recently launched the Fund's new five-year Investment strategy, Mr Chatfield will be leading the expansion of internal investment capabilities, which has seen over 38% of the Fund's assets brought in-house, and in conjunction with asset class refinements and pushing down external manager costs has delivered total cumulative investment costs savings for members of over $500 million since 2017**.
Cbus Chief Executive Officer Kristian Fok said, "Brett Chatfield has been integral in the development of Cbus' highly successful investment model, which has generated incredibly strong long-term returns for our members.
"I look forward to working with Brett as he leads the investment of our members' retirement savings and cements the strong links Cbus has through our investments in the real economy and jobs.
"Our members trust us to work hard for them and to invest in their sectors, and Brett has the expertise and connection to our members to deliver on this trust."
Brett Chatfield said, "Cbus is an innovative, global, long-term investor with a focus on investing in the real economy and I look forward to leading our world-class investment team.
"I'll be leading a team attracted to working in a Fund that invests in a way that resonates with the membership and that link to our industries – that powerful connection with jobs, the built environment and the economy.
"Next year is the 40th anniversary of construction workers winning the right to super and sparking the creation of Cbus, and I'm looking forward to being at the forefront of our future investment achievements, delivering for our members and their retirement outcomes."
Mr Chatfield commences in the role immediately.
Media enquiries: Tristan Douglas, 0417 736 434, tristan.douglas@cbussuper.com.au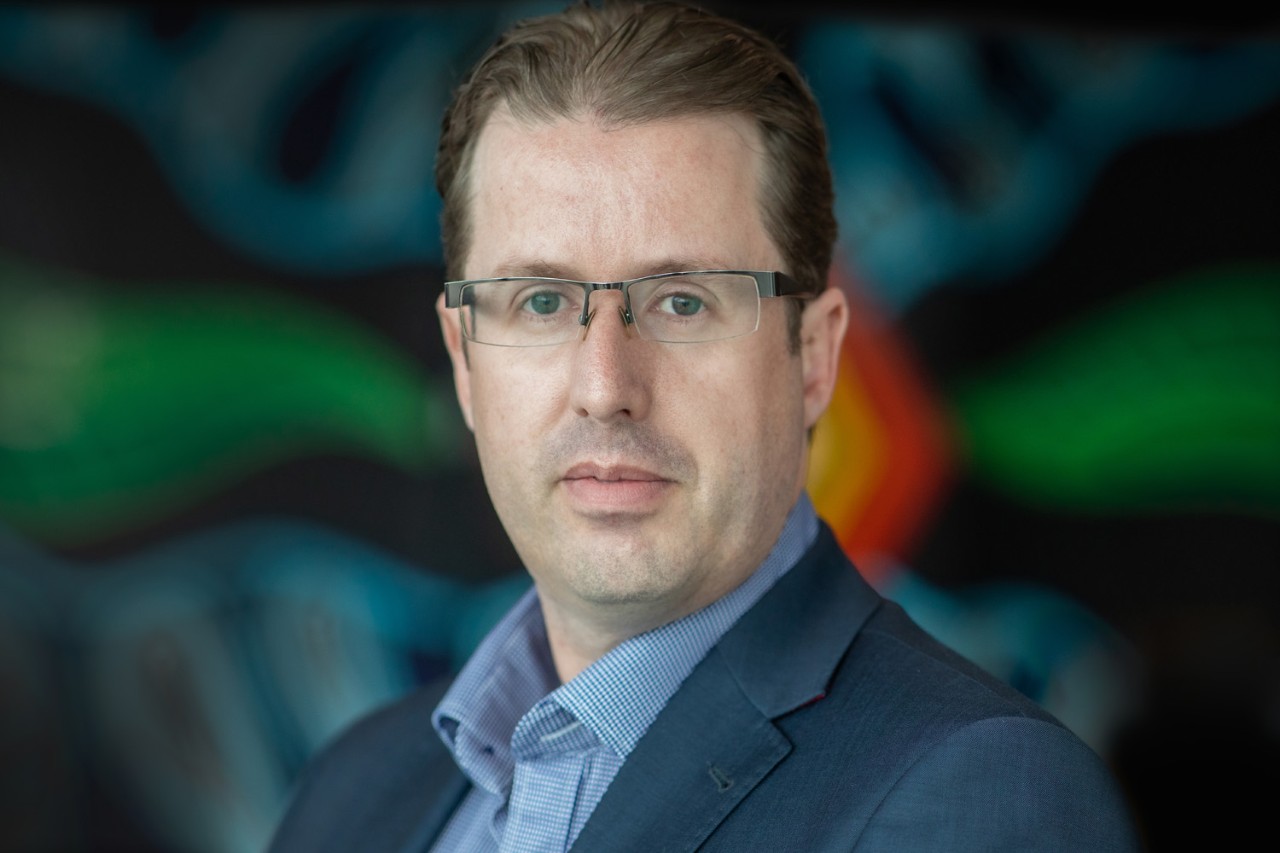 Background information: Brett Chatfield bio

Brett Chatfield joined Cbus Super in February 2013 and prior to being appointed Chief Investment Officer had been Deputy Chief Investment Officer since June 2019. Mr Chatfield will be responsible for leading Cbus' new 5 year investment strategy and working closely with the Investment Committee of the Board.

As Deputy Chief Investment Officer, Mr Chatfield held overall responsibility for asset allocation, public and private markets, responsible investing, and strategy and innovation. He has been a key driver of the build out of the Fund's investment internalisation strategy, which has seen a significant portion of asset management brought in-house and total cumulative costs savings for members of over $500 million since 2017*.
Prior to joining Cbus, Mr Chatfield worked in investment consulting, institutional investment management, and research, including roles with Frontier Investment Consulting, Challenger, UniSuper, and Lonsec, and prior to that worked in the superannuation group at KPMG. He holds a Master of Applied Finance, Graduate Diploma of Science (Applied Statistics) and Bachelor of Business (Accountancy).
*As at 12 May 2023.
**Cumulative fee savings since 2017, calculated annually and include transaction cost savings. As at 30 June 2022. Past performance is not a reliable indicator of future performance.
Cbus is the leading Industry Super Fund representing those that help build and maintain Australia. As one of Australia's largest super funds, we provide superannuation and income stream accounts to more than 900,000 members and we manage more than $80 billion of our members' money (as at 12 May 2023). Our members include workers and retirees, their families and employers. As of April 2022, Cbus merged with Media Super and offers Media Super products. In May 2023 Cbus Super successfully completed its merger with EISS Super, welcoming 17,000 new members and establishing itself as the leading fund for energy and electrical workers in Australia.
Issued 22 June 2023, United Super Pty Ltd ABN 46 006 261 623 AFSL 233792 as trustee for Construction and Building Unions Superannuation Fund (Cbus and/or Cbus Super)) ABN 75 493 363 262.