Cbus makes new board appointments
Cbus Super, Australia's leading blue-collar superannuation fund, is set to farewell stalwart board directors with the retirements of Anne Donnellan and Frank O'Grady. 

Ms Donnellan will be replaced by AMWU National Legal Coordinator Abha Devasia, whilst retiring CFMMEU national construction secretary Dave Noonan will return to the Cbus Board to replace Mr O'Grady.
Cbus Board Chair Wayne Swan thanked Ms Donnellan and Mr O'Grady for their years of service and dedication to the Fund.
"Both Anne and Frank have been exceptional advocates for the best interests of Cbus members for almost twenty years combined," Mr Swan said.
"As part of the original 1984 campaign that won superannuation for building workers and created the Fund, Frank has helped guide the member first focus of not just Cbus, but industry funds in general."
"Anne has been a fearless advocate for members in her time as a director and alternate director."
"Her knowledge and experience of blue-collar members outside of the construction industry enabled her to make a valuable contribution to the board."
"Both Anne and Frank leave big shoes to fill and we thank them most sincerely for their effort and commitment to the Fund."
Mr Swan said the appointment of Ms Devasia and Mr Noonan brings experience and fresh skills to the Board.
"Abha is an advocate at heart and I am excited to see her bring her passion for supporting migrant workers and culturally diverse communities to the superannuation sector." Mr Swan said.
"Abha shares Anne's passion and commitment for member outcomes and has a deep understanding of the issues workers face across blue collar industries."
"She has a keen interest in governance through her work at the AMWU, her experience from service on government and NGO boards, and her insights and approach will provide value to the Fund."
"We are very pleased to welcome Abha to the Board and have no doubt that she will make an outstanding contribution on behalf of members."
"We are also very pleased to welcome back Dave Noonan to the Cbus Board." Mr Swan said.
"Dave is one of the nation's most accomplished super fund trustees and was recognised as AIST Trustee of the Year in 2019."
"Dave has served as Deputy Chair of the Fund and has a keen understanding of the Fund's operation and the outcomes it delivers for members. His expert contribution on our investment committee has long been valued by our investment leaders."
"Most importantly, Dave takes the obligation for directors to question and provide challenge seriously."
"Dave has never been backwards about coming forwards when it comes to ensuring members are at the heart of everything Cbus does and we are excited to welcome him back to the Fund."
Ms Devasia will commence her term on the Board in January, while Mr Noonan will re-join the Board in April.
Media enquiries: Tristan Douglas, 0417 736 434 or tristan.douglas@cbussuper.com.au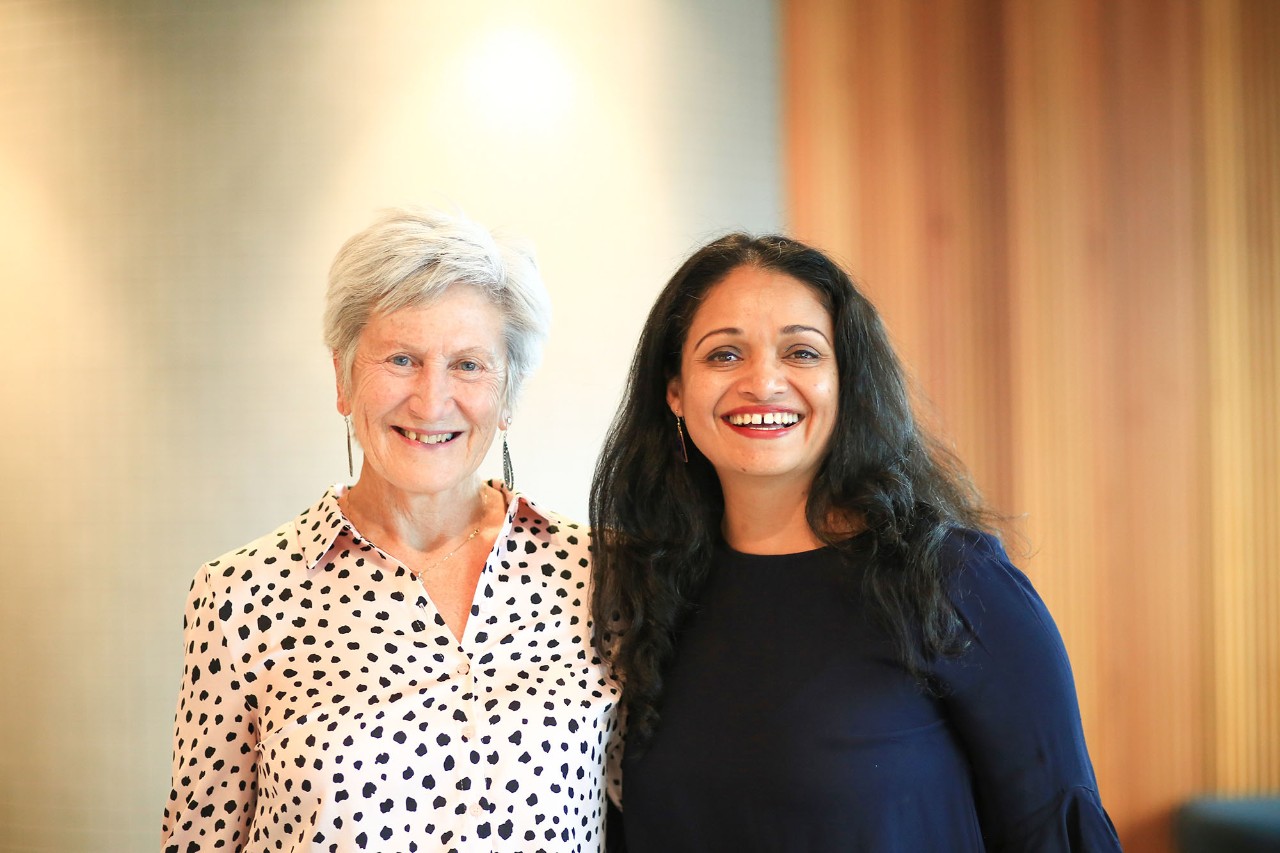 This information is about Cbus Super and doesn't take into account your specific needs. You should look at your own financial position, objectives and requirements before making any financial decisions. Refer to Cbus Product Disclosure Statement, Target Market Determination and Financial Services Guide for more information.
Cbus Super is the leading Industry Super Fund representing those that help shape Australia. As one of Australia's largest super funds, we provide superannuation and income stream accounts to more than 850,000 members and we manage more than $70 billion of our members' money (as at 30 June 2022). Our members include workers and retirees, their families and employers. As of April 2022, Media Super is now a division of Cbus, offering Media Super products. For more than 30 years Media Super has been the industry super fund for Print, Media, Entertainment and Arts, and broader creative industries.
Issued 21 December 2022, United Super Pty Ltd ABN 46 006 261 623 AFSL 233792 as Trustee for the Construction and Building Unions Superannuation Fund ABN 75 493 363 262 (Cbus and /or Cbus Super).