Our Executive Management Team
Our Executive Management Team is responsible for leading the implementation of key strategic objectives for Cbus.
Kristian Fok, Chief Executive Officer
Appointment date: March 2023. Cbus member.
Qualifications:
Bachelor of Commerce
Fellow of the Institute of Actuaries
Fellow of FINSIA
Career overview:
Kristian was appointed as Chief Executive Officer (CEO) in June 2023. He is responsible for all aspects of Cbus Super and reports directly to the Board.
Prior to his appointment as CEO, Kristian Fok served as the Fund's Chief Investment Officer (CIO) for 10 years. As CIO, Kristian was responsible for leading the Cbus investment strategy and worked closely with the Investment Committee of the Board. This included evaluating the market and investment opportunities that provide returns to members over the long term, managing investment governance and risk, implementing the investment strategy and monitoring the portfolio. Kristian led the development and implementation of Cbus' hybrid internalisation strategy, which was announced in May 2023. It has seen the management of 38% of fund assets brought in-house and provided total cumulative costs savings for members of over $500 million.
Kristian also serves on the Board of the Australian Council of Superannuation Investors and is Chair of the Australian Sustainable Finance Institute. Kristian's qualifications include Bachelor of Commerce, Fellow of the Institute of Actuaries Australia and Fellow of FINSIA.
Marianne Walker, Deputy CEO and Chief Member Officer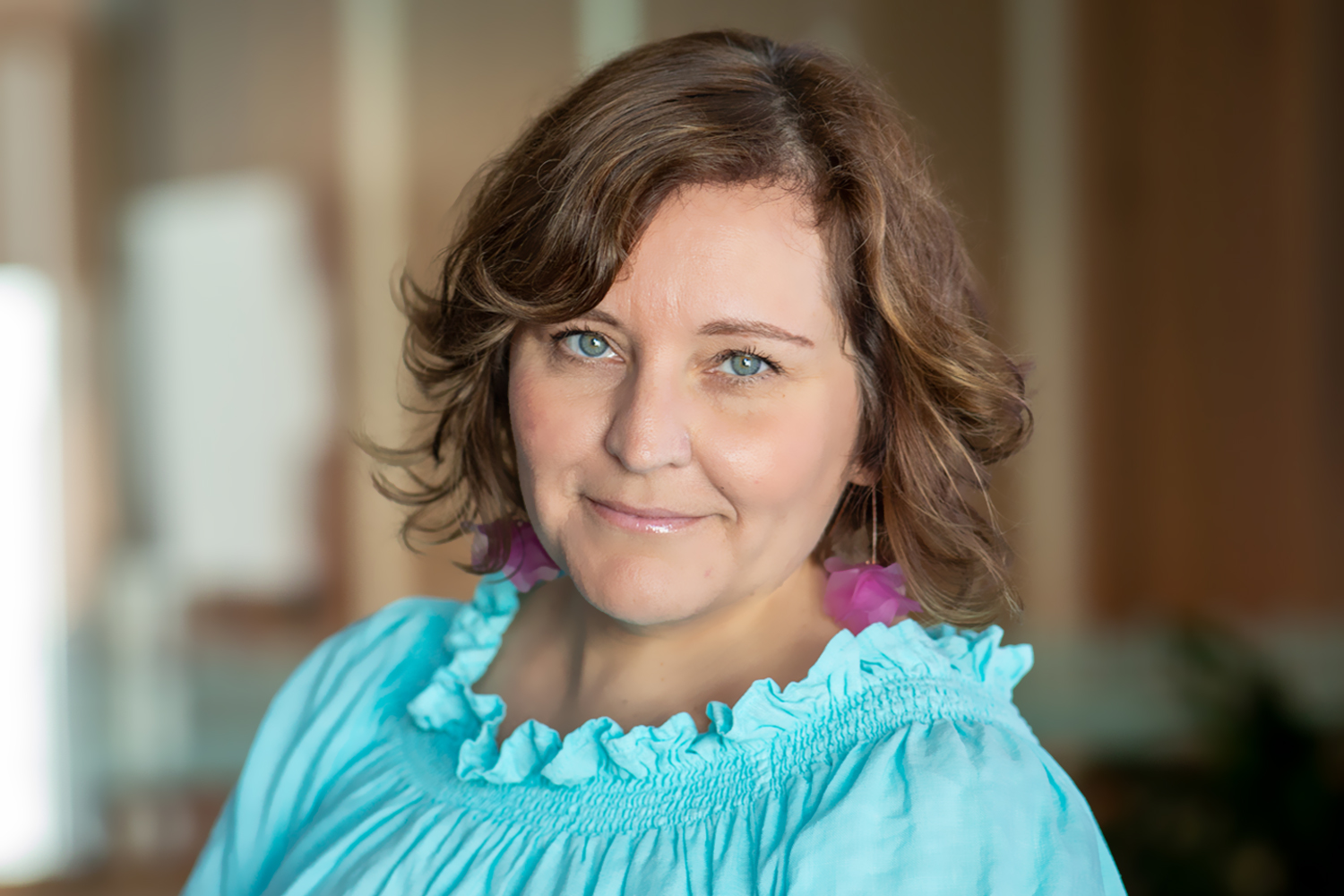 Appointment date: 2019 (CMO) and 2023 (Deputy CEO). Cbus Member.
Qualifications:
PROSCI Practitioner in Change Management
Certificate in Financial Management
Prince2 Foundation Certificate
Certificate in Direct Marketing
Career overview:
Marianne was appointed as Cbus Super's Deputy CEO in June 2023 and is the Chief Member Officer. She joined the fund in 2019 to lead the member and employer experience division which supports services for our 900,000 members*. Marianne is a dedicated advocate driving change to deliver better quality retirement outcomes for Cbus members and their unique needs.
Prior to joining Cbus, Marianne was the Executive Director of Customer Support at the Victorian Department of Health and Human Services and has provided executive leadership for over two decades in industries including finance, logistics, utilities, energy and banking. She is respected for steering organizations through successful transformation, driving business and commercial performance.
She is also a Board Director of The Royal Women's Hospital in Victoria.
*as at 12 May 2023
Brett Chatfield, Chief Investment Officer
Appointment date: June 2023. Cbus Member.
Qualifications:
Master of Applied Finance
Graduate Diploma of Science (Applied Statistics)
Bachelor of Business (Accountancy) with Distinction
Career overview:
Brett Chatfield joined Cbus Super in February 2013 and prior to the Chief Investment Officer appointment had been Deputy Chief Investment Officer since June 2019. Brett will be responsible for leading Cbus' new 5 year investment strategy and working closely with the Investment Committee of the Board.
As Deputy Chief Investment Officer, Brett held overall responsibility for asset allocation, public and private markets, responsible investing, and strategy and innovation. Brett has been a key driver of the build out of the Fund's investment internalisation strategy, which has since a significant portion of asset management brought in-house since 2017 and total cumulative costs savings for members of over $500 million.
Prior to joining Cbus, Brett worked in investment consulting, institutional investment management, and research, including roles with Frontier Investment Consulting, Challenger, UniSuper, and Lonsec, and prior to that worked in the superannuation group at KPMG.
Wade Martin, Chief Risk Officer
Appointment date: 2019. Cbus Member.
Qualifications:
Bachelor of Laws (LLB), Victoria University of Wellington, NZ
Bachelor of Commerce and Administration (BCA), Victoria University of Wellington, NZ
Graduate Diploma of Professional Accounting (CA), Institute of Chartered Accountants Australia and New Zealand
Career overview:
Wade has close to 20 years of experience in risk management with a career focus on the superannuation sector. As Chief Risk Officer of Cbus, Wade is accountable for the Governance, Risk, Compliance and Legal functions along with Complaints, Regulatory Affairs and Project Governance.
Prior to joining Cbus in 2013, Wade enjoyed a career in the KPMG superannuation practice specialising in risk consulting, compliance and regulatory change, internal and external audit, and governance advisory.
At Cbus, Wade has developed and managed transformational change programmes through a complex and changing regulatory environment. He has proven expertise in designing and implementing second line risk and compliance frameworks, including recognised leading practice in risk culture and governance.

Alexandra West, Chief Strategy Officer
Appointment date: September 2023. Cbus member. 
Qualifications:
Masters of Public Administration, Harvard University, Menzies Scholar
Bachelor of Laws and Arts (First Class Honours), University of Melbourne 
Career overview:
Alexandra was appointed to the role of Chief Strategy Officer in September 2023. She has been instrumental in the successful transformation of Cbus' investment business strategy and model, serving as the Fund's Chief Strategy Officer, Investments for seven years.
Alexandra brings international leadership experience in financial services and superannuation – including roles with Fidelity Investments US, McKinsey & Company and Herbert Smith Freehills.
Alexandra also serves on the UN PRI Sustainable Development Goals advisory committee. Alexandra holds an Arts/Law degree from the University of Melbourne, and a Masters of Public Administration from Harvard University where she studied as a Menzies Scholar.

Natalie Hannemann, Chief Transformation Officer
Appointment date: September 2023. Cbus member. 
Qualifications:
Bachelor of Commerce – Deakin University
Bachelor of Education – Deakin University 
Career overview:
Natalie Hannemann is the Fund's Chief Transformation Officer, driving operational excellence across the business to better service members and increase efficiencies.
Natalie is a member-centric executive with extensive experience transforming complex business environments and operating models. Since joining Cbus three years ago, she has held the role of Head of Service, enhancing the operational service model to achieve an integrated experience for Cbus members and employers.
For over two decades, Natalie has delivered transformation programs across the superannuation, health insurance and not-for-profit sectors, including leadership roles at World Vision and Bupa.

Nancy Day, Chief Operating Officer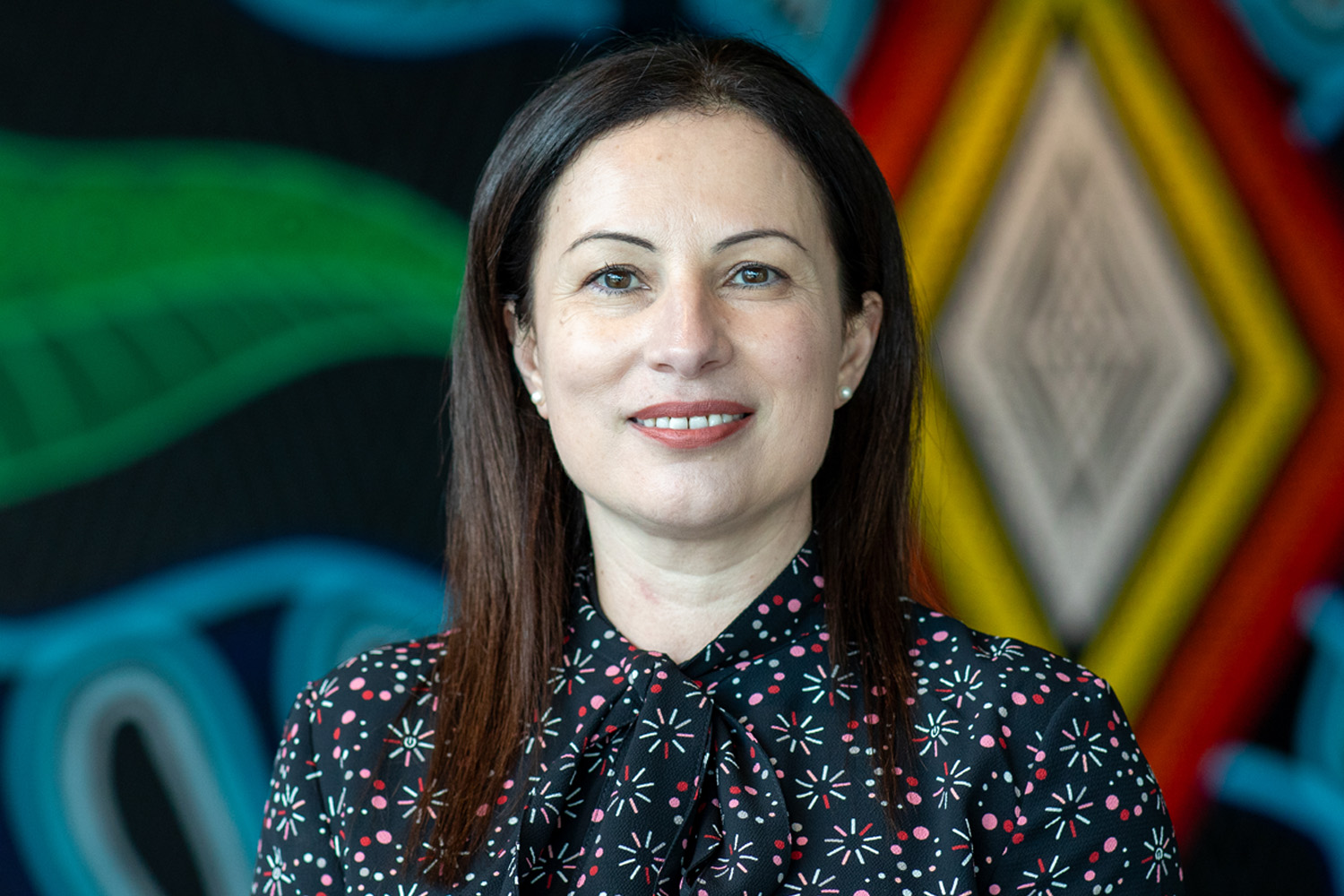 Appointment date: September 2023. Cbus member. 
Qualifications:
Bachelor of Business (Accounting), RMIT

Graduate, Australian Institute of Company Directors
Fellow CPA, CPA Australia
Career overview:
Nancy Day is the Fund's Chief Operating Officer with responsibility for all operational and enabling functions of Cbus including investment enablement, finance and technology.
Nancy was previously Cbus' Chief Operating Officer, Investments for three years, leading the investment enablement team and build out of capability to support the Investment internalisation strategy at Cbus. She also held the position of Head of Investment Operations for two years.
Nancy joined Cbus from JCP Investment Partners and has two decades of experience operationalising strategy and managing business operations in the financial services and superannuation sector, leading a wide range of functions including investment operations, governance and risk management, finance and technology.

Justine Hartman, Chief People Officer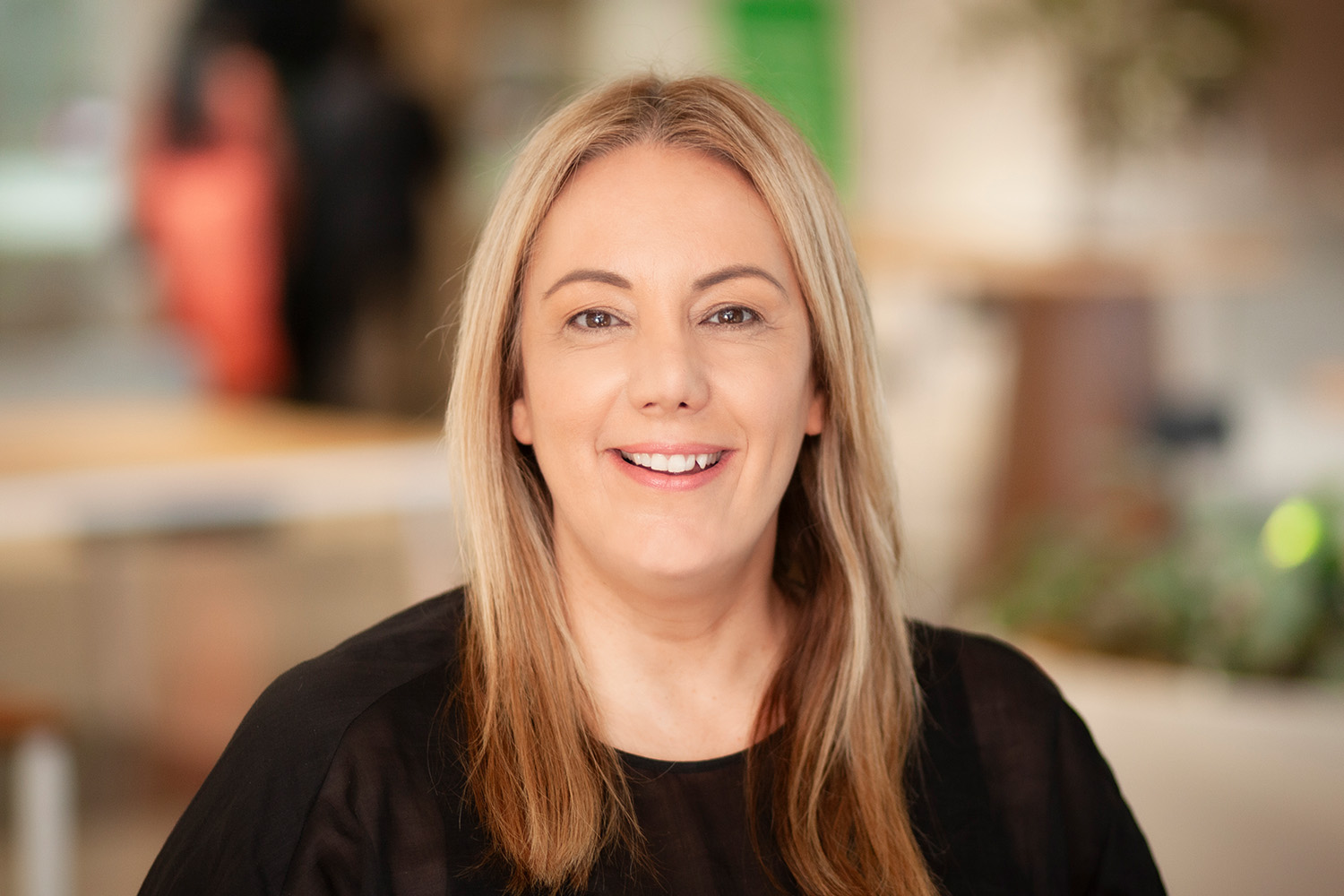 Appointment date: September 2023. Cbus member. 
Career overview:
Justine Hartman is Cbus Super's Chief People Officer, the position and title reflecting the importance of our people being represented on the Executive team. Justine drives the culture and employee experience at the Fund, critical for continued long term success.
Justine has held senior talent and employee experience leadership roles at Cbus for nine years and has been Acting Group Executive People & Culture in 2023. She is dedicated to fostering growth and employee excellence, combined with a proven track record of enhancing organisational culture, diversity and talent at the Fund.
Justine has two decades of expertise in the superannuation industry and people and culture roles, joining Cbus from Superpartners, and prior to that held senior P&C roles in a variety of industries.

Further reading
You can read more about our Executive Management Team by clicking on the links below.