Our Executive Management Team
Our Executive Management Team is responsible for leading the implementation of key strategic objectives for Cbus.
Chief Executive Officer - Justin Arter
Appointment date: 2020. Cbus Member.
Qualifications:
Bachelor of Laws and Commerce, University of Melbourne
Advanced Management Program, Wharton School, University of Pennsylvania
As the CEO, Justin works with the Board to ensure that the fund designs and delivers a strategy that meets the needs of members, employers and sponsoring organisations.
Career overview:
Consultant, ANZ Bank
Head of Institutional Client Business for the UK, Middle East and Africa, BlackRock
Country Head for Australia, BlackRock
CEO, Victorian Funds Management Corporation (VFMC)
Managing Director, Goldman Sachs JBWere
Chief Investment Officer - Kristian Fok
Appointment date: 2012. Cbus Member.
Qualifications:
Bachelor of Commerce
Fellow of the Institute of Actuaries
Fellow of FINSIA
Career overview:
Deputy Director of Consulting, Frontier Advisors
Deputy Managing Director, Frontier Advisors
Senior Consultant, Frontier Advisors
Consulting Actuary, Buck Consultants

Chief Information Technology Officer - Mirella Robinson
Appointment date: 2020. Cbus Member.
Qualifications:
MIT Sloane School of Management – Digital Models, Leadership & Practices
MBA (Master of Business Administration e-business, Strategy, Marketing & Finance), Swinburne University
BSc (Hons) – with Honours in Mathematical Statistics, Monash University Clayton
Career overview:
General Manager, Delivery, Data Analytics and Technology, Latitude Financial Services
Tribe Lead, Customer Self Service, CX and Digital, ANZ
Head of Technology for Australia Consumer Digital, ANZ
Head of Portfolio Management,  IT Strategy, SportsBet
Group Manager Digital Strategy and Solutions, Origin Energy
Chief Financial Officer - Keith Wells-Jansz
Appointment date: 2009. Cbus Member.
Qualifications:
Bachelor of Business
Certified Practicing Accountant
Career overview:
Manager, Investment Control and Fund Reporting, MLC/Plum Financial Services
Senior Manager, KPMG

Chief Risk Officer - Wade Martin
Appointment date: 2019. Cbus Member.
Qualifications:
Bachelor of Laws (LLB), Victoria University of Wellington, NZ
Bachelor of Commerce and Administration (BCA), Victoria University of Wellington, NZ
Graduate Diploma of Professional Accounting (CA), Institute of Chartered Accountants Australia and New Zealand
Career overview:
Wade has over 14 years of experience in risk management with a career focus on the superannuation sector.
Prior to joining Cbus in 2013, Wade enjoyed an 8-year career in the KPMG superannuation practice specialising in risk consulting, compliance and regulatory change, internal and external audit, and governance advisory.
At Cbus, Wade has developed and managed transformational change programmes through a complex and changing regulatory environment. He has proven expertise in designing and implementing second line risk and compliance frameworks, including recognised leading practice in risk culture and governance.
Group Executive, Brand, Engagement, Advocacy and Product - Robbie Campo
Appointment date: 2017. Cbus Member
Qualifications:  
Bachelor of Laws, La Trobe University

Bachelor of Arts, La Trobe University
Bachelor of Education, Victoria College
Graduate Diploma in Applied Finance and Investments, FINSIA

Career overview:
Robbie Campo is the Group Executive – Brand, Engagement, Advocacy and Product at Cbus. She has worked as an executive for over two decades in the superannuation industry. Robbie has extensive experience in executive leadership within superannuation and pension funds with expertise in strategy, communications, CX, member engagement and enablement, product, brand & marketing, public policy & advocacy, risk management and financial advice. She is also experienced as a non-executive director in financial services, investment, public sector and not for profit sectors.
Robbie has a deep and sustaining passion for improving the lives of Cbus members and a determination to ensure all Australians have a secure and comfortable retirement. Her priorities are on system settings which are grounded in a solid evidentiary base, are long term, sustainable, create fair and equitable outcomes for all in retirement (noting that there is some work to achieve this for women).
Robbie is a passionate advocate for <Integrated Reporting>, the framework which guides the highly regarded Cbus' annual reports and provides a holistic, transparent and concise narrative of how Cbus creates long term value for its members and other stakeholders.
Robbie is currently a Director and Audit and Risk Committee member at Victoria Legal Aid. She is also a Director of Women in Super and the Chair of their Policy Committee. She was previously on the Board and Audit and Risk Committee of Industry Fund Services.
Chief Member Officer - Marianne Walker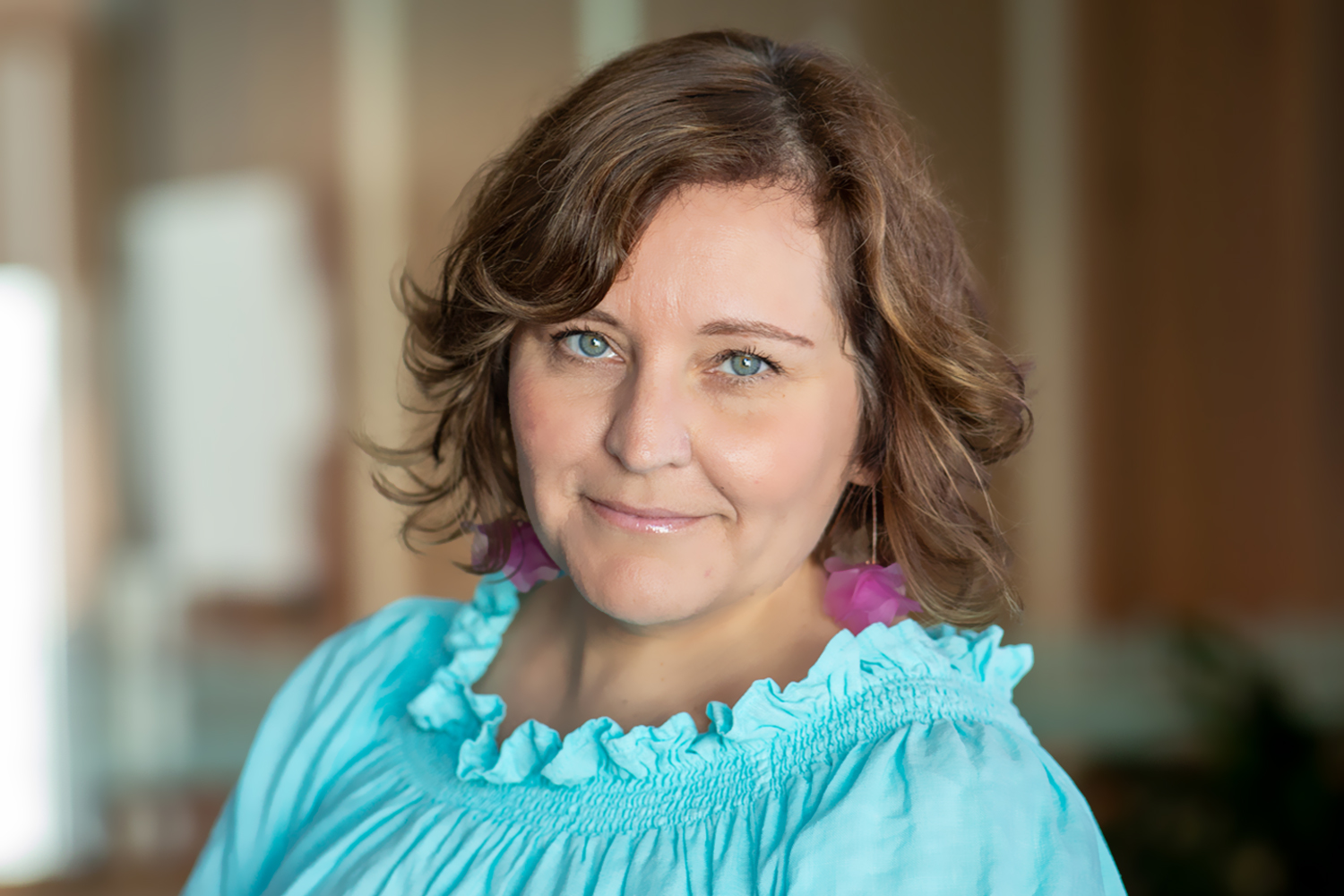 Appointment date: 2019. Cbus Member.
Qualifications:
PROSCI Practitioner in Change Management
Certificate in Financial Management
Prince2 Foundation Certificate
Certificate in Direct Marketing
Career overview:
Executive Director Customer Support – Department of Health and Human Services
Head of Customer Services Program (Global) – Toll Logistics
Executive Manager, Customer Operations – City West Water
Executive Manager, Business Transformation and Change – City West Water
Business Change and Readiness Manager – Origin Energy
National Manager, Contact Centres – Superpartners
National Contact Centre Manager – CPM Australia
Group Executive, Strategy and Growth - Nicholas Vamvakas
Appointment date:  2019. Cbus Member.
Qualifications:
Bachelor of Economics, Monash University
Bachelor of Business (Marketing), Monash University
Diploma of the Securities Institute of Australia
Senior Fellow of the Financial Services Institute of Australia (FINSIA)
Career overview:
Chief Executive Officer, Equip Super
Head of Risk, Equip Super
Chief Risk Officer, ME Bank
Chief Executive Officer (Acting), ME Bank
Chief Financial Officer, ME Bank
Funding Manager, National Mutual Funds Management (AXA)
Portfolio Manager, National Mutual Funds Management
Group Executive, People and Culture - Kristin Miller
Appointment date:  2021. Cbus Member.
Qualifications:
Master Of Commerce, University of Sydney
Postgraduate Diploma in Human Resources and Industrial Relations, University of Melbourne
Bachelor of Science, University of Melbourne
Career overview:
Kristin is an experienced Human Resources leader with over 20 years' experience in the financial services industry in both Australia and Asia.
 
She has spent the majority of the past 14 years working in Hong Kong for multinational organisations in senior HR roles spanning the Asia Pacific. Her last role prior to joining Cbus was with Noble Group, a global commodity trading and supply chain manager. 
Prior to Noble, Kristin held several HR leadership roles at global asset management firm BlackRock, including Head of HR for Investments and Product Management, APAC Head of Talent and Diversity and Head of HR Australia. 
Previously, she worked for Morgan Stanley in Australia/Asia and Macquarie Group in Australia.  
Further reading
You can read more about our Executive Management Team by clicking on the links below.